Price upon request
Very nice project "Grand Pin 2025" in Granges-Paccot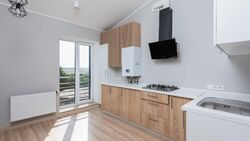 Magnificent real estate project of 3 rental buildings with high standing apartments from 2.5 rooms to 5.5 rooms located between Fribourg and Bern in a quiet area and designed in a sustainable way.

It will suit young couples as well as families.

This Ecoquartier will appeal to city dwellers who want to enjoy nature without sacrificing proximity to amenities, but also to people who appreciate the great outdoors and nature walks.

Close to the highway, schools, shops, an ice rink and restaurants.

This project will be available in 2025.

Click here to display!
CHF 1'350'000.-
New project Altavista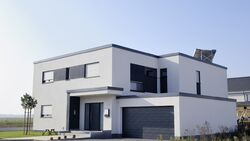 Magnificent villa with a breathtaking view of the "Plateau Romand" and Fribourg's Alps. A very new construction in great conditions, surrounded by an outstanding garden with a terrace, exposed towards south.

Moreover, this astonishing property respects MINERGIE® construction standards and contributes to the environment's protection and care.

Click here to display!